Free Shipping on Orders Over $100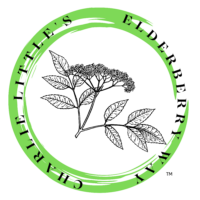 As you can see in the photo, I tried to grow my own Moringa, starting it indoors during late winter in hopes of setting out in the yard when temperatures warmed up a bit, to grow as an annual crop for leaf production. Started out great, grew great indoors under grow lights, flopped when set out in the yard. Moringa is a tropical plant that loves the heat. It is undoubtedly the most nutrient dense edible plant on the planet that I know of. Scoring 157,000 on the ORAC Scale, it beats Elderberry and everything else. Sadly it doesn't like my yard but I found a very good source.
Can't really recall exactly what source led me to learn about Moringa but once I started studying up on it, I knew I had to get some to put in the Super Smoothies. Ordered a bag of seeds from Amazon to get started germinating. The local healthy food shop had some Moringa Leaf Powder, a product of India. It definitely added a new level of pain relief to my Super Smoothies but I rather support domestic farmers if possible.
The next purchase was from an Etsy seller in California. It was more green than the India product but had no label on the bag. I don't truly know how it was grown or where it actually came from. Shared some with a co-worker who said it was great stuff but I needed a reliable source of USA grown and processed Organic Moringa Leaf Powder!
So I joined a few Moringa groups on Facebook in search of a reputable source, posting the results of my seed sprouting and growing indoors. It wasn't too long before I spotted a man from Florida, Barry Murphy, Owner of Moringa Products USA and did some investigating into his business. First I ordered some Moringa seeds from him. They were larger and just looked more fresh than the first ones I purchased on Amazon. My next purchase was a pound of their Organic Moringa Leaf Powder.
Hands down, this is by far a superior quality product than either of my previous purchases. Barry and I friended up on Facebook and he joined the Elderberry World group. You can purchase plants, seeds or other Moringa products direct from his website. They are a legal business and licensed to sell plants in and ship from the state of Florida.
Providing products and services derived from the Moringa Tree locally in Florida. Moringa Products USA
Sure, you can find other Moringa sources that cost less. I prefer to know the Moringa I'm using is processed correctly after harvest to retain its therapeutic properties. It works better for me so I know its good!
Moringa is also known as Horseradish Tree. The leaves can be eaten fresh in salads but they are spicy, if you like that sort of flavor. When correctly dried and processed into a powder it is very concentrated and powerful. One needs to start off slowly with 1/2 tsp. mixed into the Super Smoothie and gradually work up to 2 tsp. per Super Smoothie. It can have a laxative effect if too much is consumed before your body gets accustomed to it.
You might also try sprinkling Moringa Leaf Powder on all sorts of other foods, just so long as you don't cook it, destroying its nutritional value and therapeutic properties. Once the starving and malnutrition victims in certain areas of the world learned they were not supposed to cook it, they are no longer starving and suffering from malnutrition if they're consuming Moringa.
Don't give up on it if you're one of "it didn't do anything for me" folks. Your body didn't get that way overnight and it takes some time to fix things naturally using herbs. Stick with it.
© 2021-2023 Charlie Little's Elderberry Way. All rights reserved.